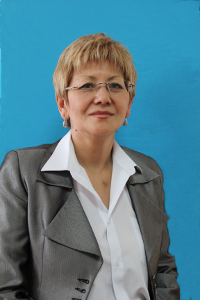 Dear visitors to the site of the InEUH college!
I will be glad to discuss any questions which you are interested in concerning activities of the InEUH college. Each visitor has a possibility to leave their own comments, ask questions, make an offer. I hope that this communication will be useful for all of us. For constructive work and communication and on the basis of the Republic of Kazakhstan's legislation "On matters of citizens' rights on privacy of their personal life" of the 26th of December, 2009, let me remind you that "it is forbidden to distribute information about a person's private life which are his or her personal or family secret, without his or her agreement, in the public speech or in the mass media, causing any damage to citizens' rights and legal interests". Anonymous appeals are not subject to any consideration and messages containing calls to break a current legislation of the Republic of Kazakhstan, statements of racist character, kindling of international differences, which is influenced by the Criminal Codex of the RK; definitely false, insulting information in any of message elements, unprintable expressions as well. If the above-mentioned requirements are observed, our communication will be pleasant and favourable.
Headmaster of the InEU College
Tashekenova Armagul Umarovna
Диплом. 07.10.2020 (Администратор сайта)
Здравствуйте, Елена. Зачислены приказом 3-01/69 от 21 сентября 2020г., график учебного процесса на сайте. За неделю до сессии будет проведено организационное собрание в зуме. Ссылку скинут на ватсап.

Диплом. 23.09.2020 (Администратор сайта)
Здравствуйте Катарина!
Вы должны написать заявление на имя директора Высшего колледжа ИнЕУ Таженова Шалкарбай Амиржановича.
Приложить копию удостоверения личности.
Диплом. 21.09.2020 (Катарина Кочетова)

Здравствуйте. Как я могу получить копию своего диплома, через почту.
Если живу в другой стране. И нет возможности приехать в Павлодар. А
диплом нужен для работы

Поступление. 15.09.2020 (Елена)

Здравствуйте. Я хотела узнать когда будет зачисление на зочную форму
обучения. Я сдавала документы еще в июле месяце и до сих пор тишина.

Зачисление на обучение по заочной форме. 19.08.2020 (Султанбекова Булбул)

Здравствуйте. Хочу поступить на правоведа на заочную форму обучения.
Окончила 11 классов, имеется диплом об окончании колледжа по другой
специальности.
Скажите пожалуйста как и с кем можно связаться, чтобы
уточнить следующие вопросы: какие документы нужны при поступлении, нужно
ли сдавать экзамен, сколько стоит обучение?

Оқуға онлаин тапсыруға болама? Мамандық техник энергетик. 19.08.2020 (Салтанат)

Онлан тапсыру үшін қай сайтқа немесе қайдан тапсырамыз?

Бюджетные места в колледж. 17.08.2020 (Райгуль)
Здравствуйте, я бы хотела узнать есть ли у вас бюджет в колледже после 11 класса?